How George Shafazand Developed HELPYOURBUSINESS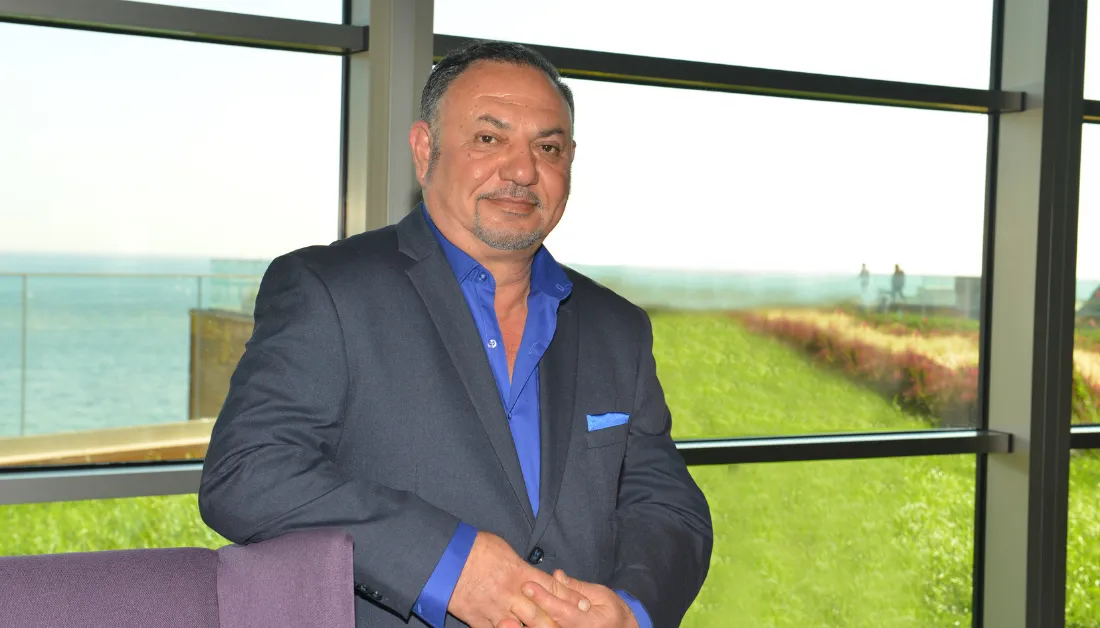 George Shafazand is a property manager with years of experience under his belt. George became part of the Happy Homes Partners Group in August 2016. With 28 years of experience in real estate development, it is not strange that his reputation precedes him. His experience spans various areas of property management that include multi-residential housing, construction administration, commercial retail, economic development, and project management. George Shafazand also serves as an expert witness in many court cases involving investors/owners and their management firms.

Why is he so sought after? George has an amazing sense of predicting and resolving problems quickly and singlehandedly transforming strategic plans into proven results. He stands out for being an excellent communicator and negotiator who thrives at solving problems and meeting project deadlines on time and below budget. George spent 12 years of his career gaining experience as a Project Manager and Owner's Representative for multi-family and commercial and retail space development projects he supervised the process from pre-development, land development, and construction phases.

Serving as Happy Home Partners' Vice President, George is in charge of coordinating and overseeing all areas concerning housing management, and development. His responsibility includes but is not limited to entitlements, feasibility analysis, due diligence, funding applications, construction management, contract negotiations, and turnover to occupancy.

George holds a Bachelor's degree in industrial engineering, with a Master's in Property Management. He is also an active member of the California Bureau of Real Estate. Despite his many responsibilities as Vice President of HHP, George finds the time to teach many seminars, workshops, and classes on hospitality, and multi-residential. To that effect, he has received many honors and designations that include but are not limited to the National Compliance Executive and Property Management Masters.

To conclude, commercial property managers, and residential property managers, have the capacity to provide property owners with great results. The responsibilities of a property manager span across but are not limited to those listed in this article. We advise that you consider the key factors when choosing a manager to handle your affairs. George Shafazand has made a name for himself thanks to his work and personal ethics. His years of experience make him sought after in the hospitality industry globally as one who can turn businesses around and provide investors with the results they need.
So great to meet you! Please tell us a little about yourself and what business did you start?
Great to be here today, I am a Hospitality and Property Management Consultant both in commercial and residential. I do consult in US and abroad (Asia, and Europe mainly). I have been consulting for over 15 years and currently I am the VP of operations for Happy Home Partners in the East Bay Northern California.
What's your backstory and how did you come up with the idea of HELPYOURBUSINESS?
I started in commercial management that included hotels in 1993 and residentials in 1995 and continued managing and got involved in acquisitions and selling real estate properties.
Describe the process of launching the business.
Every business has a different lunch process, whereas mine is based on reputation and proven results. Once I put the word out that I now consult both open and confidentially, I started getting clients.
Since launch, what has worked to attract and retain customers?
Reputation and proven results. Once I get the client out of Red and into profitability, clients continue to work with me.
What is your main tactic when it comes to making more people aware of your brand and engaging your customers? How did your business stand out?
Usually the word of mouth, many hotels are franchised and when I bring one up the other ones that need help will follow. On the commercial or residential properties, usually the local brokers or agents refer their clients to me.
How are you doing today and what does the future look like?
I am super busy. I have 3 clients 2 in US and 1 in Europe now and have 4 more clients waiting for me to help them. I never overwhelm myself so I can give 150% of my undivided attention to my clients.
Through starting the business, have you learned anything particularly helpful or advantageous?
Yes. I first study the client and his or her ability to be able to accept change or process in doing their business. I have had some tough clients that resisted to change but once they saw the forecast, they accepted the change in their process of doing their business and got very happy that they did.
What platform/tools do you use for your business?
I use many different software's but usually I use Excel Sheet when studying their P&Ls and their bank statements.
What have been the most influential books, podcasts, or other resources?
My preferred books are "Build a Rental Property Empire" by Mark Ferguson and as far as for podcast, I listen to Property Management Mastermind
Advice for other entrepreneurs who want to get started or are just starting?
My advice is ((Know your market))
Where can our readers keep up-to-date with you?
For now, they can reach me at geo.shafazand@gmail.com They can send a question and I will answer. I am in developing my own weekly webinar.