Meet João Ferreira The Founder of Royal Kids & APDF Luxembourg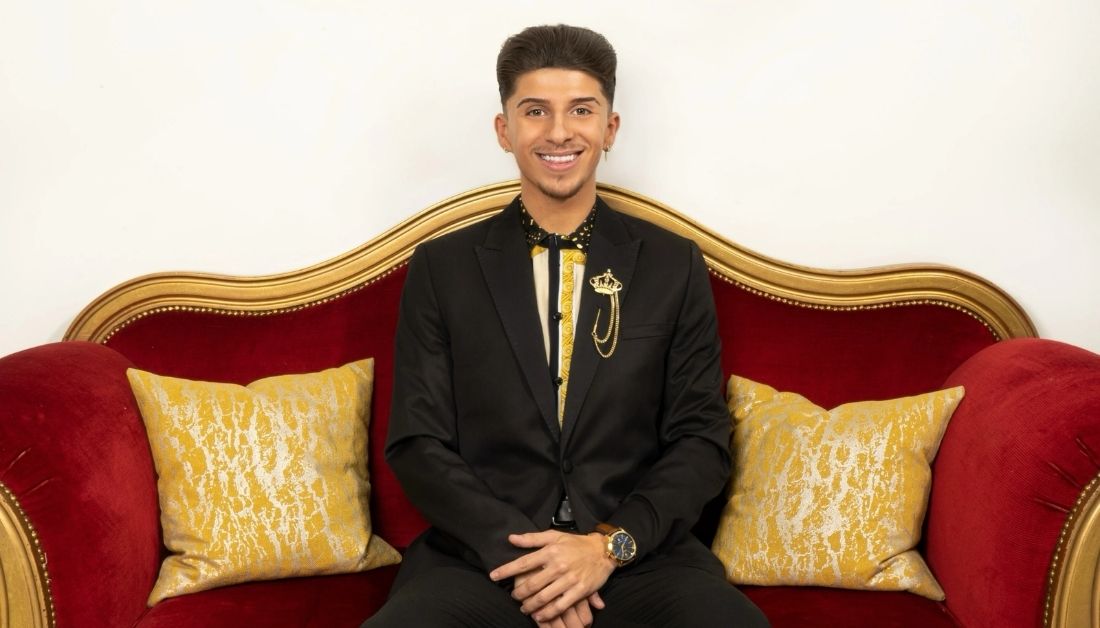 João Ferreira is 22 years old, of Portuguese origin, single. He immigrated to Luxembourg at the age of 7, along with his family. Together with the family, he created his first business (Kindergarten & Day Care) in 2019, a project studied for a few years before. His first business is focused on the well-being and inclusion of children.

The success is largely due to the fact that it comes from a family of 5 siblings, in which the youngest has special needs (Autism).

João attributes his path and way of being in life, due to the experience and education lived in his childhood. The fact of having a special brother brought him the will and need to help children, focusing on the inclusion and well-being of children.

We recently sent down for a brief interview here are some of our conversations.


Could you please tell our readers a brief background about yourself and how you started your business?
My name is João Ferreira. I am the founder of Royal Kids & APDF Luxembourg. Royal Kids is a family kindergarten and daycare with the idea of adding (inclusion) for all kids and nationalities.
APDF Luxembourg is a communication agency for high businesses. We are currently based in the heart of Luxembourg-Belair.
Where did the idea for ROYAL KIDS & APDF LUXEMBOURG come from?
The idea to open the kindergarten (Royal Kids) came when we got the youngest member of our family in Luxembourg, my little brother. When he was 2 years old he was diagnosed with autism and unfortunately the people in his day-a-day life did not accept it at all, kindergarten, school, and after-school.

I mean I was studying to become an architect but my family is the only thing I have and seeing the situation he was put in was making me feel unable and powerless to help him. So after changing and changing schools and kindergartners we decided to make our own with the inclusion of kids with special needs. A second home.

The idea for APDF Luxembourg came when I started noticing that I had lots of 50+ messages asking for services in real estate, cars, clients, etc.. so that's when the idea came.

I said not to create a communication agency or a private business group that allows new connections between 2 or more people. But by helping young or in need people to earn as much as I do by helping me.
What are you currently doing to maintain/grow your business?
It's very simple, me and my team I know that no matter the business we need to maintain our quality of service, ear, understand, have a connection with our clients. Especially in Luxembourg (very small).
What are the three biggest challenges you have faced growing the business and how did you overcome them?
I think that not only for us but worldwide the biggest challenge unfortunately was and still is COVID-19. We opened in July 2019. The first week that the kindergarten was full, the world stopped and we closed of course like everyone. So yeah for me the biggest challenge was and still is COVID-19 cause as you might know the cases are always going up and down so we are always afraid to close.

To overcome them we needed to use my own personal money to pay loans, salaries, insurances, etc.(that for me is always important to have in case of an emergency). But I mean when opening a business this is a thing that we had in mind cause things might not always go as planned.
As an entrepreneur, what is it that actually motivates and drives you?
To see that my team and clients feel happy, safe, and at home in our work environment.
What social media platforms do you usually use to increase your brand's awareness and why?
Mostly Instagram, google business, and our personal website.
What is your experience with paid advertising, like PPC or sponsored content marketing campaigns? Does it work?
I have a lot of experience in paid advertisements since before I had lots of web jobs for collaboration of brands, hotels, newspapers, etc.

So once I opened my own (something) I used my own contact to promote my brand for free, and it worked very well.
What is the toughest decision you had to make in the last few months?
This is a great question, we had the opportunity to open a 2 kindergarten very recently but instead, we choose security in case something like COVID-19 happens again.
What piece of advice do you wish someone had given you at the start of your career?
That I should have been more firm with some of my employees. I have the feeling some of them, in the beginning, were taking advantage of the kindness and liberty we gave them. I don't regret going through that but it would have been nice to know more about it or how to ask in some situations.
What excites you most about your industry? Where do you see it heading in the near future?
For sure the fact that we are working with people, kinds. For my team and me, it's a blessing to be able to work in something where you can be yourself. Share love, emotions, etc. We are rolling them in their most important first steps of life and I think that's beautiful.
If you could go back in a time machine to the time when you were just getting started, what would you do differently?
Maybe be more prepared in case of an emergency.
What has been your greatest achievement so far?
To be able to open 2 businesses at 22 and that it's going pretty good so far.
What inspired you to start you to become a model?
I was always super interested in the fashion industry and even if in Luxembourg there is or was really something dedicated to people with the same passion as I do, I have been very (lucky) to be able to go to NY, Paris, Portugal, Dubai for modeling.
What is your brand's philosophy?
The inclusion & the well-being of the children.
What advice would you give to a newbie Entrepreneur setting up their first business?
Even if your idea is great, please check it a million times, show it to friends, family, or someone from work.

It might show you something that you did not think about it and it might prepare you better for it. And of course, have savings in case of an emergency.